During a teleconference with analysts for the disclosure of the results of the fourth quarter and the year 2016 and for the Asia market, Tesla announed the inclusion in the selling price of its automobiles, the insurance and maintenance costs .
« In Asia, the majority of Tesla cars are sold with insurance that is customized according to the risks of the vehicle. The insurance takes into account the safety features of the autopilot, but also the maintenance cost of the car. We want premiums to be adjusted proportionately to the risks of Tesla, which insurers do not always do » declared Jonathan McNeill, President of global sales at Tesla.
Tesla Tokyo
From dozen of Teslas arriving on June 2010 to Yokohama in Japan, followed on 2016 by a declaration on the objective to manufacture cars in China, Tesla was going through a SWOT made in Asia to decide about the right location to manufacture cars focusing on sales in Asia markets. Local competition and government regulations have driven out many car manufactured from prime location such India and China while Tesla is trying to find the best outlet for production and sales. Meanwhile, the uncertainty of such volatile and highly competitive market in addition to the rising labor costs have purged several executives who promoted and leaded the Road to Asia as the best fit for Tesla and other automobile manufacturers.
June 30, 2010 – Tesla Press Release
Port Hueneme, Calif. — Responding to growing demand, Tesla Motors the Silicon Valley-based automaker of the world's fastest highway-capable electric vehicle today shipped a dozen Japan Signature Series Roadsters from Port Hueneme, California. The well-appointed right-hand drive Roadsters will arrive in Yokohama in early May for delivery to select customers throughout Japan.
The hand-built, carbon fiber electric Roadster accelerates from 0-100 km in 3.7 seconds. In January, Tesla announced a partnership with Panasonic to accelerate the development of next generation EV cells.
« With its combination of high-level car enthusiasts and interest and appreciation of cutting edge technology, Japan is a natural market for the Roadster, » said Tesla CEO Elon Musk. « The Tesla Roadster is a no-compromise (dakyo no nai) vehicle that makes no sacrifices on performance, design, or engineering. »
The Roadster accelerates faster than most sports cars, yet it produces no emissions. The Roadster, which consumes no oil whatsoever and plugs into conventional 220-volt sockets throughout Europe, can be charged with solar, hydro or wind energy.
Many milestones were driven in new territories with skillful mapping and manoeuvring fueled by innovation and creation for the sake to advance of means motion and locomotion by a leader of the first electric car company that was born under the sky of the Dream and last frontier land: California.
The Roadster requires less routine maintenance than conventional cars. It does not need regular oil changes or exhaust system work. Roadsters have no spark plugs, pistons, hoses, belts or clutches to replace.
---
The national government of Japan is currently pushing a full-scale electric vehicle roll-out and is working with regions around the country to install power outlets for charging. Japan also offers perks for energy-efficient vehicles including zero or lower taxes and green subsidies. It hopes to reduce carbon emissions 25% by 2020.
TESLA INFO
---
http://bagnoletcherkaoui.wordpress.com/teslamotors/
TESLA DROPS STANDARD RANGE MODEL S AND X, ADJUSTS PRICING ACROSS THE BOARD
---
Electrifying Musk Turned off the Power on India
Exit India by Tesla
Good Bye Bombay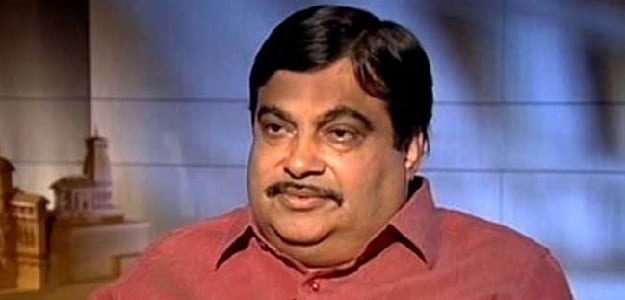 On July 15, 2016, Road Transport and Highways Minister Gadkari visited the Fremot Tesla factory and offered to promote joint ventures between the firm and Indian automobile companies, an official statement said. The Indian Minister asked Tesla to have its Asia manufacturing hub built in India and he has offered it land near major Indian ports to facilitate exports to South and South East Asian countries.
Tesla appreciated the Indian offer of cooperation which they said will certainly be considered at the appropriate time in future, the statement said, adding that the company assured him that India will definitely be a market for its next generation low-cost sustainable Model-3.
« Replying to specific queries from the Transport and Highways Minister regarding manufacturing of electric trucks, buses and two wheelers, the Tesla team said they have future plans for trucks and pick-up vans but not buses and two wheelers, » the statement said.
They evinced keen interest in knowing whether there was any subsidy on electric vehicles in India, to which Mr Gadkari asked Tesla executives to outline their proposals for entry into the Indian market.
« Gadkari was informed that 400,000 advance bookings have been done for Tesla's Model X. There were some bookings from India. Gadkari apprised Tesla executives of the progress Indian automobile manufacturers have made in the field of electric vehicles and exuded confidence that very soon Indian market will become very competitive in this sector, » the statement said.
The minister while taking a tour of the sprawling Tesla manufacturing units with the cutting edge robotic auto assembly plant, he inquired about the battery packs that can store energy from the power grid and from solar panels, the statement said, adding Mr Gadkari was told that Tesla was inviting suggestions for locations in India for demonstrations.
Hopefully, partial presence in India, Africa & South America end of next year, with broader expansion in 2020 1,091 12:53 PM – Nov 2, 2018
Musk wanted to drive Tesla in India in 2017 and Ahuja, who worked out of Tesla's San Carlos headquarters, quit the company in 2015 only to rejoin in 2017, was his Man Friday to achieve that.
In May last year, Tesla CEO Elon Musk said he would still love to roll out Tesla electric cars in India but the tough government regulations have forced him to apply the brakes on his plans.
« Would love to be in India. Some challenging government regulations, unfortunately, » Musk tweeted in a response to a Twitter user who wrote « No Tesla in India » on his Twitter handle.
Tesla Founder and CEO Elon Musk who handed over the keys to his Indian-origin Chief Financial Officer Deepak Ahuja to go and scout if his electric cars can run on Indian roads, has announced that Ahuja is retiring, again. A man who prefers to stay behind-the-scenes, Ahuja flew to India a couple of times in recent years, seeking to know from the government and other key stakeholders whether there is a will to let Tesla enter India.